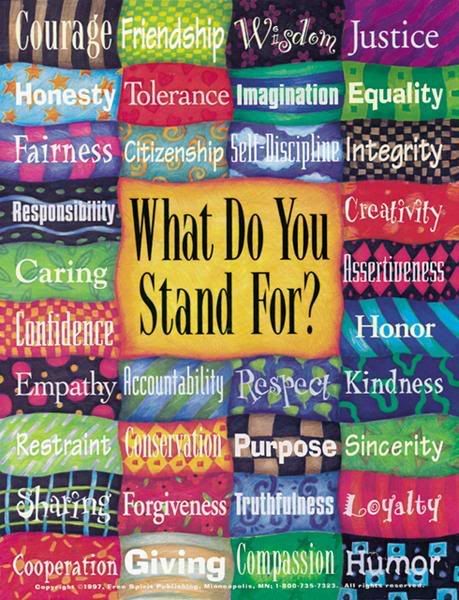 "Those Who Stand For Nothing, Fall For Anything"
- Alexander Hamilton-


I've been stewing this week on just what is tolerable and acceptable behavior and how the line somehow has faded even within my own mind. High school coach uses profanity in reprimanding group of 14 yr. old females for their poor game performance....is it acceptable?

Well, it most definitely struck a chord within me. Therefore, I have not completely become immune to what I feel is ethical and moral behavior.
Then I found myself reasoning that it was okay for coaches to come down hard on players. That's just what they do or so I'm told.

No.
That is not what they do.

Is it not morally and ethically possible to get a point across without profanity?
Somewhere along the line of the last fourteen years, my daughter has learned that speaking to her in that manner is unacceptable. Praise God! However, she has also learned respect and to listen and not necessarily like something.

I have been so angered by this. Even of myself, because I have doubted what is right and what is wrong. And I have not took a stand.

BUT
(I stop and smile)

somewhere along the line, my hatchling also learned Stand for Nothing, Fall for Anything.
Again, part of me says "High Five" and the other "Oh, no!" when she tells me she spoke with the assistant coach today. She aired her grievances respectfully in that she nor her teammates appreciated being spoken about so negatively. She was then asked what would she like for him to do about it? She went on to say that either it not be spoken at all or said where they as a team could not hear it. How will he handle this with his boss? I do not know!

Both hatchling and I assume that she will suffer in some respect for her actions.
And I warned her...yes, you may. But sometimes we do suffer for speaking up. People hold grudges especially the guilty. I also believe, in a myriad of other ways, she will be rewarded.